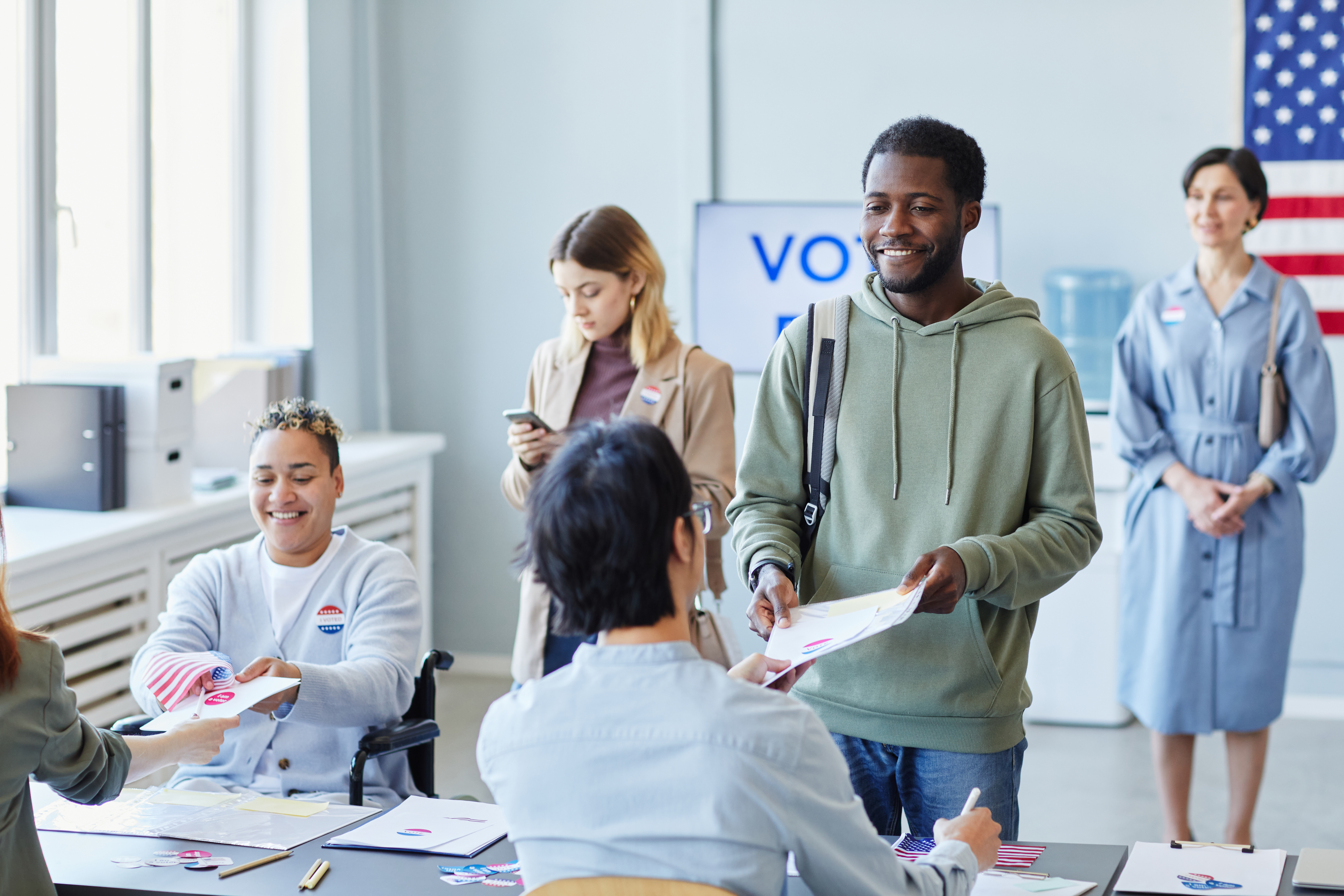 MORRISVILLE, N.C. (11/09/23) — North Carolina voters took to the polls during the 2023 Municipal Elections, with more than half a million voters casting their ballot during the Early Voting period and Election Day.
Given the significant increase in anti-voter policies in the state throughout the 2023 legislative session – including attacks on Same-Day Registration, Early Voting, and local elections officials, as well as the voter ID law requiring photo identification, among countless others – there will likely be long-term implications for North Carolina voters in future elections. Some lawmakers have made it abundantly clear they aim to make voting harder and less accessible for North Carolinians as well as more challenging for election officials, as they make drastic cuts and attacks on election administration and protections.
"When we consider all the shifts and changes that have been made to election laws, it's amazing to continue to see how the people persevere and turn out to vote," said Cheryl Carter, Co-Executive Director of Democracy North Carolina. "But this election has absolutely shown us that more education is needed so that voters have the information they need on when, where, and how to vote. The confusion around voter ID, both for voters and poll workers, reflects the state's budget gaps in funding for voter education and additional support and education for poll workers across nearly 3,000 voting sites in the state. Poll workers and election officials are so important to our work, and we should be honoring their efforts through sufficient election funding."
Democracy North Carolina will be reviewing preliminary data throughout the coming weeks (everything except provisional and cured ballots). Some initial data points of note*:
Based on unofficial results, 511,604 North Carolinians cast their ballots this fall out of 7.3 million registered voters; 336,410 registered voters cast a ballot in 2021. NOTE: Not all registered voters are eligible to vote. Once results are finalized, we will calculate an accurate turnout percentage. 
Statewide, more than 166,653 voters turned out for early voting compared to 92,887 in 2021, for an overall increase of 73,766.
Ahead of Election Day, more than 49,513 unaffiliated ballots were cast, compared to 32,760 Republican ballots and 84,067 Democratic.
The September primary election in Mecklenburg had strikingly low turnout, with just 5% of all registered voters turning out during Early Voting and Election Day. Black voters turned out at a slightly higher rate of 7.4%.
* These numbers will not be finalized until the statewide post-election canvass, expected on November 17, to ensure all votes have been counted correctly and required audits have been completed. Learn more at demnc.co/canvass. 
Provisional ballot data will be of particular interest in the weeks to come due to the application of the voter ID law this election cycle. The State Board of Elections is required to post provisional ballot counts within 2 days following any election. Tuesday's election resulted in 3,630 provisional ballots statewide, compared to just 1,138 in 2021. Some counties had very few provisional ballots, while some had over 300 – Durham (455), Mecklenburg (362), Union (336), and New Hanover (313).  Such high provisional numbers raise concerns about how changes to election law and administration have impacted voters' ability to cast a regular ballot.
Democracy North Carolina and partners made extensive efforts in the months leading up to the election to ensure voters had the information they needed to cast their ballot and either produce or procure the required identification needed so they could cast a regular, non-provisional ballot. However, the ongoing confusion around photo identification – as evidenced even during the 2022 election, when the law was not in effect – will likely require further efforts to ensure all voters are aware of the law and its surrounding rules and implications.
In light of anti-voter laws, election protection advocates from across the state have been working even more diligently to ensure all voters have safe and secure access to the polls. Democracy North Carolina's nonpartisan voter hotline, 888-OUR-VOTE, received 151 calls on Election Day alone, compared to 78 on Election Day in 2021. Many voters faced confusion around whether they qualified to vote in their municipal election – a common theme during a year where there were three municipal election dates, and many voters weren't able to vote in their city or town races due to being outside of the municipal boundary. In some cases, voters experienced not being properly offered a provisional ballot or complete information around photo ID.
Meanwhile, Democracy North Carolina's nonpartisan Vote Protector program, which works to ensure every voter in our state can successfully cast their ballot, sent 43 Vote Protectors to 6 counties on Election Day, a program first for a municipal election year. Democracy North Carolina also employed exit poll workers to interview voters and document any challenges they experienced at the ballot box.
"This election has shown us this work is far from over," said Adrienne Kelly, Co-Executive Director of Democracy North Carolina. "We will follow canvass monitoring for the municipal elections and immediately begin to gear up for the 2024 primary and presidential elections. We will be working with coalition partners, campuses, and communities to ensure voters are fully informed of the laws around voter ID, Same-Day Registration, and vote by mail. Our focus is clear – supporting all North Carolinians to engage in the electoral process and to cast their vote successfully and safely."
###
Democracy North Carolina is a statewide nonpartisan organization that uses research, organizing, and advocacy to increase civic participation, reduce the influence of big money in politics, and remove systemic barriers to voting and serving in elected office.