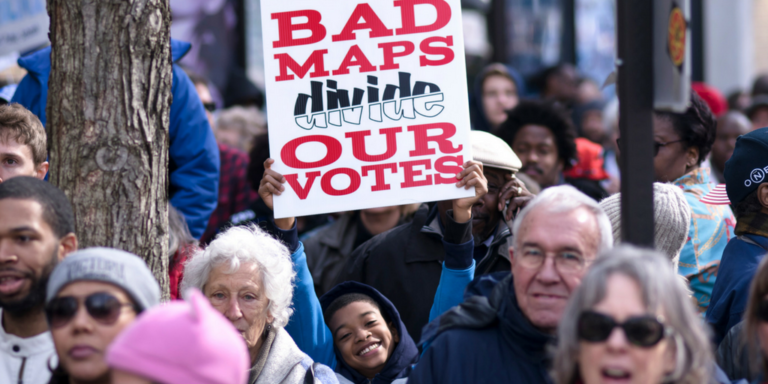 In a 357-page ruling released by lawyers on Tuesday, a North Carolina court struck down the Republican-drawn state legislative map as an illegal partisan gerrymander. The three-judge panel in Wake County Superior Court gave lawmakers until September 18, 2019 to enact new district lines for next year's elections.
Speaking unanimously, the judges said Republican state legislators had employed "surgical precision" to dilute Democratic voters' strength, ensuring their party would control both chambers of the legislature "in all but the most unusual election scenarios."
"The 2017 enacted maps, as drawn, do not permit voters to freely choose their representative, but rather representatives are choosing voters based upon sophisticated partisan sorting," the court wrote after hearing evidence during a two-week trial in July 2019.
Calling the ruling "momentous," Democracy North Carolina's Executive Director Tomas Lopez released the following statement in response:
"Today's momentous ruling from the Wake County Superior Court confirms what we already knew: North Carolina's grossly partisan legislative maps violate the mandates of our state constitution and should be redrawn immediately." said Lopez. "We now look to the N.C. General Assembly and legislative defendants to abide by the court's lengthy ruling, remedy these unfair maps in "full public view" as the three-judge panel required, and finally give voters a fair shot at picking their politicians in 2020. We also urge the Court to not hesitate on the appointment of a referee in this case, as set forth in its opinion."