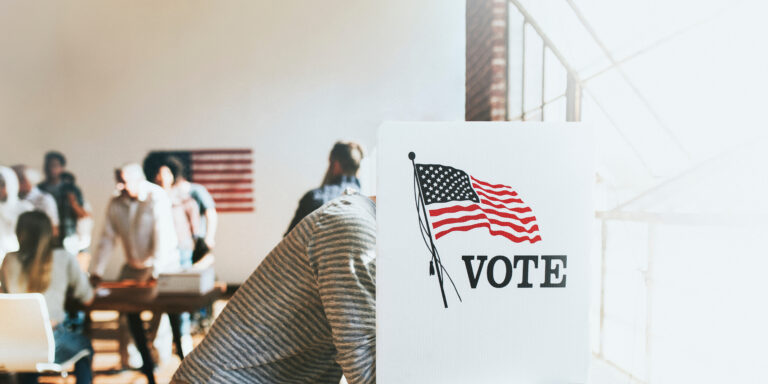 RALEIGH, N.C. (8.23.23) — Democracy North Carolina, alongside dozens of statewide and local advocacy groups, are calling on Governor Roy Cooper to veto Senate Bill 747 (Election Law Changes). The bill, which claims to promote "election integrity," is just another attempt to suppress voter freedoms and disenfranchise eligible voters across the state.
Senate Bill 747 includes several provisions that undermine trust in our elections and disproportionately targets marginalized communities. If enacted, this bill would have devastating consequences for the democratic process in North Carolina.
One of the most concerning aspects of Senate Bill 747 is its requirement for election officials to discard all mail-in ballots received after 7:30pm on Election Day. In the 2020 Election, over 13,000 valid mail-in ballots would have been thrown away if this law had been in place. The bill allows any voter in a county to challenge absentee ballots, not just within their precinct. This provision opens the door for anti-voter extremist groups to weaponize the process and challenge voter eligibility en masse, effectively discounting valid votes.
Another alarming provision of Senate Bill 747 is the implementation of a voter assistance log requirement, which specifically targets community leaders. This information could be exploited by election denial extremists to defame or baselessly accuse those who are simply trying to help their neighbors exercise their right to vote. The bill also utilizes faulty jury excusal records to identify and purge alleged noncitizen voters, perpetuating baseless xenophobia and stigmatizing undocumented communities. These attempts at purging immigrant voters have been repeatedly debunked and only serve to burden our election officials.
Senate Bill 747 prioritizes the rights of partisan poll observers over the right to a safe and secure voting environment. This provision has the potential to disrupt not only voters but also election officials who are responsible for administering free and fair elections. This is particularly concerning for Black voters and their families, who have historically faced violence and hostility at polling places during the Jim Crow era.
Additionally, the bill introduces a signature verification pilot program that would cost an estimated $1.9 million to administer. However, no funds have been allocated for this program, making it an unfunded mandate with an unrealistic three-month timeline for implementation.
Furthermore, Senate Bill 747 would prohibit the acceptance of nonprofit grant funding by election administration officials. In 2020, nonprofit grant funding played a crucial role in ensuring safe and accessible elections during the COVID-19 pandemic. This provision leaves election officials without the necessary support to run smooth and efficient elections.
Carolyn Smith, Policy Director at Democracy North Carolina, expressed deep concern over the impact of Senate Bill 747 on voting rights in the state. "What state legislators have done to our voting rights in NC has created a state where suppressing voter freedoms is our new reality. This one bill will overturn many of the rights we have fought hard to obtain over the years," said Smith.
"We know these changes to our election laws are meant to disproportionately target marginalized communities, such as people of color, low-income individuals, and young voters. This undermines the principle of equal representation and can lead to the disenfranchisement of significant portions of the population."
Democracy North Carolina urges Governor Cooper to stand up for democracy and veto Senate Bill 747. The organization calls on all North Carolinians to join the fight against voter suppression and protect the fundamental right to vote.
###
Democracy North Carolina is a statewide nonpartisan organization that uses research, organizing, and advocacy to strengthen democratic structures, build power among disenfranchised communities, and inspire confidence in a transformed political process that works for all.