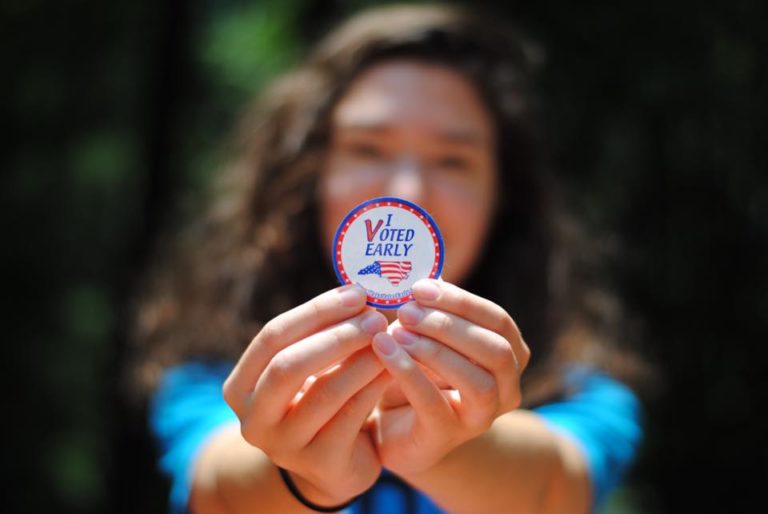 DURHAM, N.C. (May 14, 2019) — N.C. lawmakers' Early Voting changes meant greater costs to counties and fewer options for voters in the 2018 election, according to a new report released Tuesday by Democracy North Carolina. The voting rights group found that the Early Voting uniform weekday hours requirements under Senate Bill 325 (S325) drained local resources and led many counties to reduce Early Voting sites and weekend voting options in the 2018 midterm election.
Read the full report now at demnc.co/s325costs.
S325 requires counties to keep satellite Early Voting sites (any sites other than the main Board of Elections site) open from 7 a.m. to 7 p.m. on weekdays, which massively increased staffing costs. In addition to the law's onerous weekday requirements, it also explicitly eliminated the popular last Saturday of Early Voting for all elections after 2018. Legislation was passed just before the election to add the last Saturday back in 2018 only. Democracy North Carolina's research found that the removal of this popular weekend option in future elections would disproportionately impact young voters, Black and Latinx voters, and voters in rural counties.
Democracy North Carolina Senior Researcher Sunny Frothingham, who authored the report, said the changes under S325 not only forced counties across North Carolina to reduce popular polling hours and options in 2018, but also, without legislative changes, will set the stage for more limited access to Early Voting in 2020's high-profile presidential election cycle.