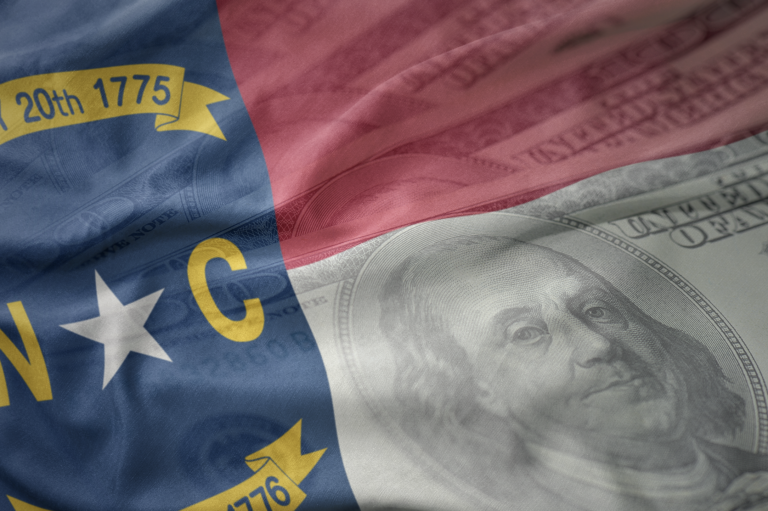 RALEIGH, N.C. (9.22.23) — Almost three months late, the North Carolina General Assembly passed the state budget with a final Senate vote of 26-17, allocating approximately $30 billion of taxpayer money. Governor Roy Cooper has announced that he will let the bill become law without his signature, citing Medicaid expansion as the main reason, but still calls it a "bad budget".
Expanding Medicaid in North Carolina will provide government-funded health coverage to over 600,000 adults who earn too much to qualify for traditional Medicaid but too little to receive heavily subsidized private insurance. Additionally, billions of federal funds will come annually into the state to support much-needed health services. While Medicaid expansion is a victory for millions of residents across North Carolina, there are concerns over the transparency and accountability of the state budget process.
Over the past several years, the state budget process has become increasingly obscured from the public, with budget investments getting further and further from the needs and priorities of the people. This biennial budget process has been especially egregious, with little to no opportunity for public input. Even most lawmakers had inadequate time to review budget proposal documents and suggest amendments. Meanwhile, the budget has increasingly become a vessel for unpopular and harmful policies that have no place in an appropriations bill.
Cheryl Carter, Co-Executive Director at Democracy North Carolina, applauds the efforts of advocates who championed Medicaid expansion while warning about the extreme overreach of power in the state budget, saying, "Legislative leaders have turned the state budget into a political weapon that seeks to fundamentally alter the rules of the game in North Carolina. The lack of transparency and accountability in the state budget process is a cause for concern for many across the aisle and state.
Make no mistake, Medicaid expansion is a significant victory for all North Carolinians and reaffirms the power of collective advocacy. We must praise the people who did the hard work to elevate and advocate for expansion while also acknowledging expansion with fine print makes a mockery of their good faith efforts. Providing healthcare for thousands of sick and dying North Carolinians should not be held hostage to seemingly fascist initiatives and policies that are ushered in behind closed doors. They deserve better than this. The people of North Carolina deserve better than this."
###
Democracy North Carolina is a statewide nonpartisan organization that uses research, organizing, and advocacy to strengthen democratic structures, build power among disenfranchised communities, and inspire confidence in a transformed political process that works for all.