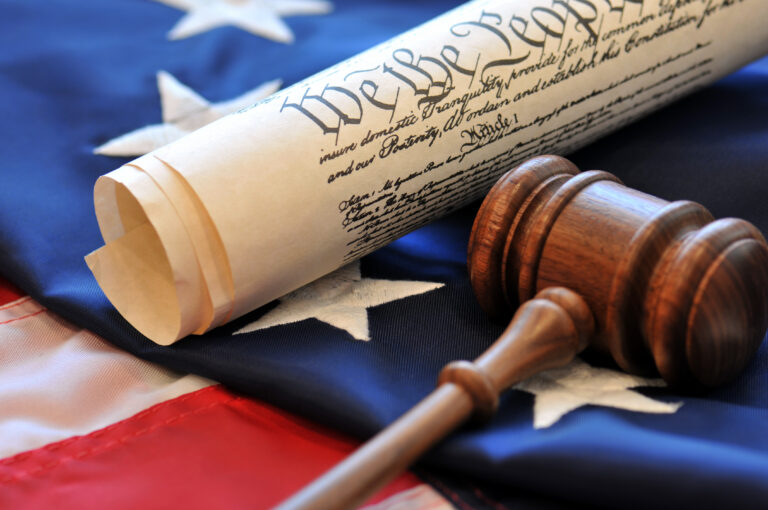 RALEIGH, N.C. (8.30.23) — The North Carolina General Assembly is attempting to erode the judicial system's role in safeguarding the people's voice. A Senate proposal in the state budget (HB 259) aims to prevent people from challenging unjust laws by putting the legislature in charge of appointing the judges who handle cases brought against them. Additionally, the budget proposal attempts to end the option to appeal a dissent at the NC Court of Appeals, limiting access to justice.
The membership of the Judicial Standards Commission, which considers complaints of misconduct or disability against state judges and makes recommendations for public discipline, is also being targeted. Under this same proposal, the North Carolina State Bar Council would no longer appoint four attorneys. Instead, the General Assembly would appoint four judges to the commission.
With this initiative, legislative leadership is on the verge of obtaining a level of unchecked power that should greatly alarm every North Carolinian. With gerrymandered supermajorities, the legislative supermajority can currently pass any law over the governor's veto. On top of having a politically-charged state Supreme Court, power-hungry politicians also want the state legislature to handpick the judges who will decide the constitutionality of the legislature's laws.
Carolyn Smith, Policy Director at Democracy North Carolina, warns about the extreme overreach of power proposed in the state budget, saying, "These actions are a threat to the fundamental principles of democracy and the rule of law. North Carolinians deserve a fair and impartial judiciary free from political interference. A true separation of powers. The public must demand that the legislative leadership abandon these efforts to undermine the judicial system and limit access to justice."
In addition to concerns about judicial overreach in the budget, North Carolina Supreme Court Justice Anita Earls is suing a state oversight commission in federal court, arguing that the board is restricting her First Amendment rights. Earls, one of only two Black judges on the state's highest court and the only woman, said in her lawsuit that the Judicial Standards Commission has investigated her for months. The Judicial Standards Commission investigation and complaint are evidence of the ongoing attacks on judicial independence and efforts to politicize our state courts.
"We are seeing the denigration of diversity not only by our highest governing entity but across the political spectrum in North Carolina," Smith said. "From local and state congressional races to district court judges to who sits on your child's school board, there is an assault on those who hold power that represent Black, Latine, Indigenous, and other marginalized communities. Make no mistake: this is part of a coordinated effort across the country to minimize diverse voices and propel white supremacist ideology, furthering the distance from democracy to autocracy."
###
Democracy North Carolina is a statewide nonpartisan organization that uses research, organizing, and advocacy to strengthen democratic structures, build power among disenfranchised communities, and inspire confidence in a transformed political process that works for all.