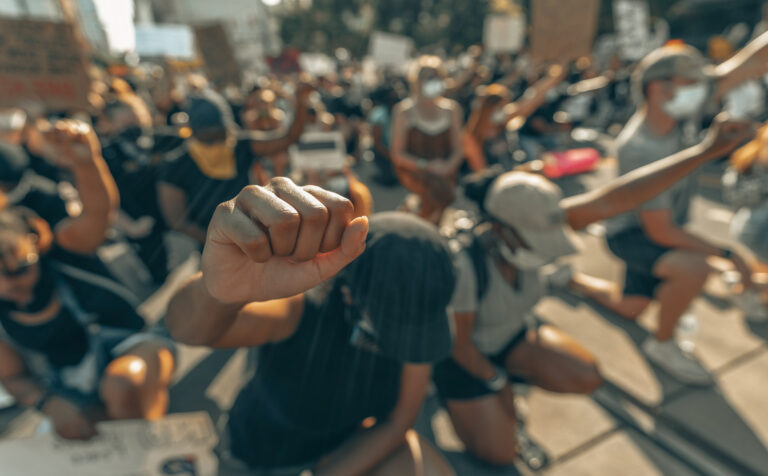 MORRISVILLE, N.C. (5/19/2021)— On Tuesday, Pasquotank County District Attorney Andrew Womble announced his decision not to bring criminal charges against the sheriff's deputies who murdered Andrew Brown Jr. in Elizabeth City, N.C. on April 21, 2021. Womble stated the sheriff's use of deadly force was justified, even though he acknowledged Brown was not armed with guns or other weapons.
"Under the law, once a threat is perceived, the first shot is justified, and any subsequent shots are justified until the threat is neutralized," Womble said.
Democracy North Carolina responded to the District Attorney's decision with a statement questioning the criminal legal system's broad definition of "perceived threat" and "justification" for the use of deadly force when interacting with Black and brown communities, specifically unarmed Black men.
"Democracy only works when we dismantle racist structures that have been historically used to uphold white supremacy, including legal systems intended to control and limit the actions of Black and brown people. We must hold N.C. elected officials accountable and remove power from those who target Black and brown communities, whether at the ballot box, or from behind a badge."
Democracy NC unreservedly supports organizers on the ground fighting for justice for Andrew Brown Jr. and reaffirms our deep commitment to racial equity. We demand N.C. elected officials address the many ways our criminal legal system harms and kills Black and brown people across our state.
###
Democracy North Carolina is a statewide nonpartisan organization that uses research, organizing, and advocacy to increase civic participation, reduce the influence of big money in politics, and remove systemic barriers to voting and serving in elected office. Learn more at democracync.org.