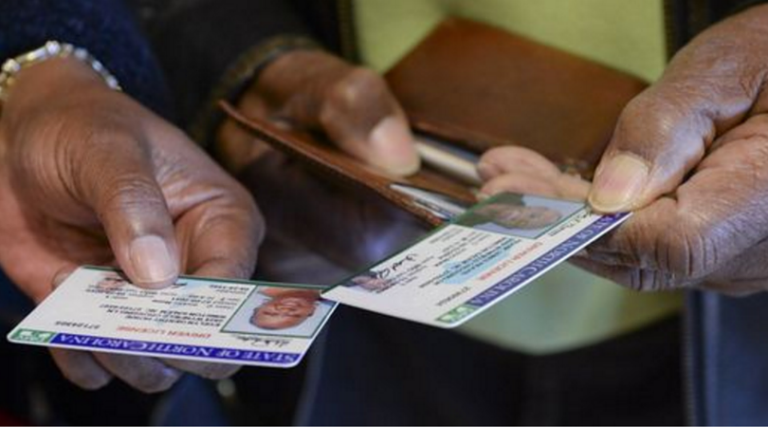 DURHAM, N.C. (10/3/2019) — Three weeks ahead of the revised October 26, 2019 deadline for non-UNC System campuses and government employers to apply to have their student and employee IDs work as photo voter ID, Democracy North Carolina is offering new tips to encourage and assist with last-minute campus compliance in a new school year. Schools in the UNC System who were denied ID compliance during the last round of rule-making in March 2019, now have until Nov. 11, 2019 to apply.
This week the voting rights organization, in partnership with other student voting advocacy groups, updated its online hub (demnc.co/studentid) to share tips to help comply with the law.
Based on stories of earlier student ID compliance hardships, Democracy North Carolina's suggestions for student ID advocates on non-compliant campuses include:
becoming more familiar with the complex requirements for student ID compliance
soliciting appropriate campus administrators to sign-off on compliance documentation (a chancellor, president, or registrar of the university, college, or community college must submit the form);
encouraging administrators to act by reflecting on how the campus generally, and student voters specifically, will be helped by having their student IDs comply for voting in 2020;
sharing compliance updates with voting rights partners; and
acting quickly to ensure UNC and non-UNC System campuses can meet pressing deadlines.
"Make no mistake: North Carolina's new photo voter ID requirements can be confusing and complex to any North Carolinian, much less new student voters," said Democracy North Carolina Executive Director Tomas Lopez. "And so while we oppose this latest restriction to limit voting access, we also believe it's vital student activists and campus administrators have what they need to meet these requirements for compliance. Together, we can make it easier for the state's youngest voters to participate in 2020's high interest and turnout elections. Getting the information campuses need to comply — and educating advocates to help them comply — is the first, best step."
Democracy North Carolina's student ID information hub also includes the State Board of Elections' compliance instructions, the State Board's compliance submission form, and the list of schools that have already been approved or those schools that have yet to comply.
The student ID compliance requirements come as part of the state's new photo voter ID requirement vote for 2020. In addition to the possibility of student IDs, other accepted forms of ID to vote under the new law will include:
NC DMV Driver's License or ID (Note: Free IDs for voting are still available from DMV.)
US Passport
US Military or Veterans' ID
Free ID available from the county Boards of Elections
IDs that might work for voting in 2020, depending on when a voter registered or whether they meet certain strict standards outlined in the law and approval by the State Board of Elections (SBOE):
Out-of-state driver's license (only if you registered less than 90 days before voting for the first time in NC)
Student IDs from college, university, or community college (both public and private)
Employee IDs from local government agencies
Tribal IDs from federally or state-recognized Native American tribes
Voters who do not have one of the acceptable forms of photo ID may complete an affidavit affirming their identity and attesting that they have a "reasonable impediment" to getting one of the acceptable photo IDs. The affidavit will offer voters eight types of "reasonable impediments" to choose from – lack of transportation, disability or illness, lack of birth certificate or other underlying documents required, work schedule, family responsibilities, lost or stolen ID, photo ID applied for but not yet received, or "other." In 2020 only, voters will also be able to choose "did not know about ID law" as a reason for needing a reasonable impediment ballot. These voters will be given a provisional ballot.
For more information about North Carolina's new photo voter ID law, visit demnc.co/idfacts.
Democracy North Carolina is a statewide nonpartisan organization that uses research, organizing, and advocacy to increase civic participation, reduce the influence of big money in politics, and remove systemic barriers to voting and serving in elected office.
FOR IMMEDIATE RELEASE: October 3, 2019
MEDIA CONTACTS: Jen Jones, 919-260-5906, jen@democracync.org and Tomas Lopez, 919-491-4120, tomas@democracync.org
-###-