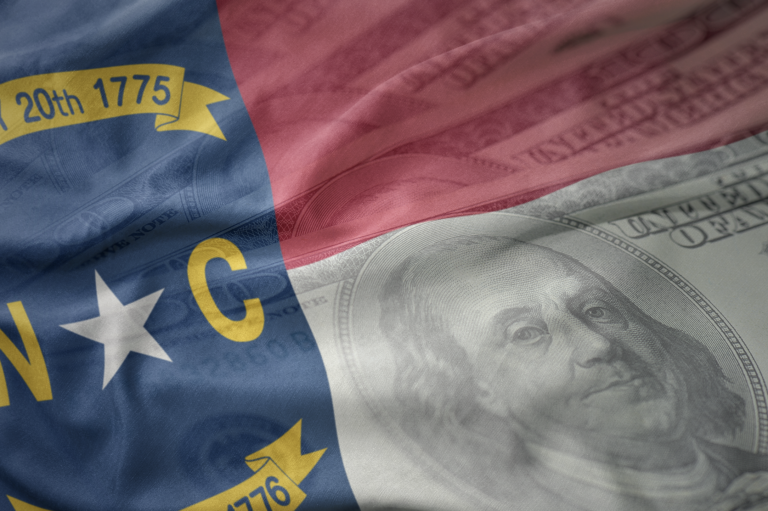 MORRISVILLE, N.C. (12/09/2021) — Late this afternoon, Governor Cooper vetoed Senate Bill 725, a bill that would have prohibited state and county Boards of Elections from accepting vital grant funds from nonprofit organizations. In North Carolina, local governments largely shoulder the burden of funding elections within their counties. County and state election officials need the ability to quickly secure funding from nonprofit organizations in order to administer local elections safely and securely.
Almost every single County Board of Elections in the state received grant funding, totaling 4.1 million dollars, during the 2020 General Election – 97 out of 100 counties. Grant funds were used to purchase critical safety items such as six million single-use pens to use at voting sites, pay hazard bonuses to poll workers in all counties, and send a mailing to registered voters about their voting options.
Cheryl Carter, Interim Co-Executive Director for Democracy North Carolina, issued the following statement regarding Governor Cooper's veto:
"Senate Bill 725 was part of an insidious policy package aimed at eroding decades of voter freedoms. This bill would have undermined North Carolinians' ability to safely cast their ballot, particularly in emergencies and in small and rural counties across the state. There's no denying that election costs have drastically increased statewide and we applaud Governor Cooper for vetoing SB 725. This now ensures adequate funding sources remain available for all county Boards of Elections across the state, making administering and funding local elections more simple, safe, and fair."
###
Democracy North Carolina is a nonpartisan organization that uses research, organizing, and advocacy to strengthen democratic structures, build power among disenfranchised communities, and inspire confidence in a transformed political process that works for all.