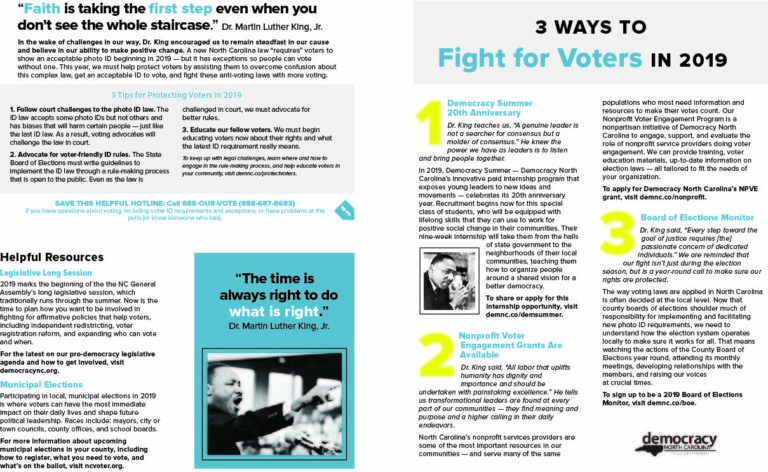 The 2019 edition of the brochure featuring quotes and photographs of Dr. King is now ready to order in quantities to distribute.  The new edition features information about North Carolina's new photo ID mandate, resources for learning more about this year's legislative long session and municipal elections, and other ways you can fight for voters in 2019.  The pocket-size brochures are provided FREE by Democracy North Carolina.
Here is a link to the inside and outside of the brochure – with the panels in a format you can easily read.
This non-partisan brochure is ideal for distributing at King Day events, community centers, churches and faith centers, schools, Black History Month events, barber and beauty shops, and other venues in your area.
Beginning January 4th, Democracy NC will ship brochures within a few days after you order them.  Please let us know what quantity is useful for you to distribute.