Issues that matter to you are on the ballot in 2018.
Don't miss out!
All 13 Congressional seats. Every seat in the N.C. General Assembly. Judges at every level,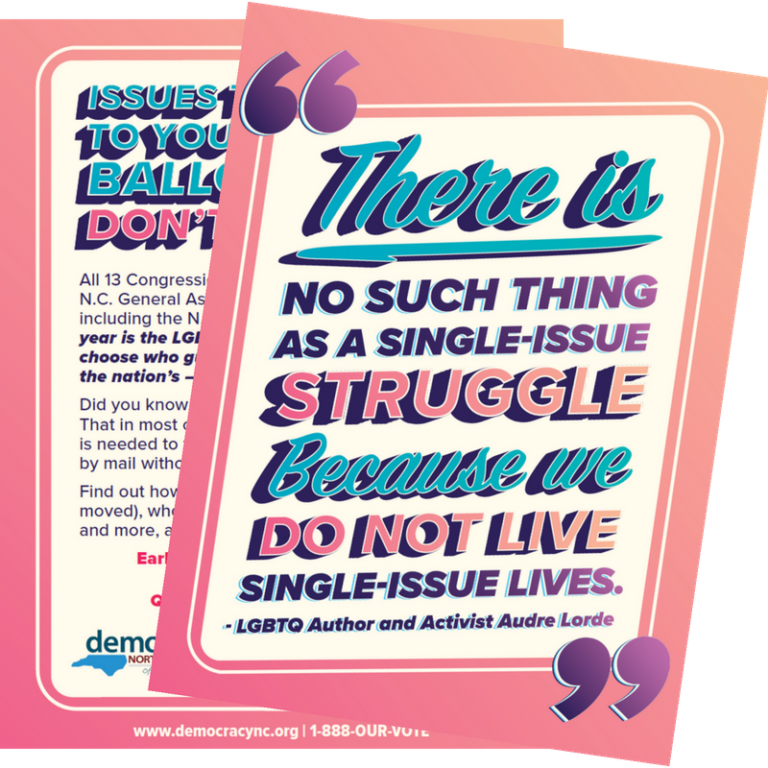 including the N.C. Supreme Court. This election year is the LGBTQ community's chance to choose who guides North Carolina's — and the nation's — political future.
Did you know that you have 18 days to vote early? That in most cases no photo ID or other document is needed to vote? That you can vote by mail without ever leaving your home?
Find out how to register (or re-register if you've moved), who's running, where and when to vote, and more, at NCVoter.org.